Just when you thought visiting Ireland in spring was a great idea, with the countryside coming to life with lush greenery and vibrant flowers, summer will make you appreciate Ireland even more.
Summer in Ireland generally starts in June and continues through July and August, If you're not a fan of Ireland's rainy days, summer is the best time to go. This time, you can make the most out of Ireland's amazing natural wonders and enjoy memorable outdoor activities. 
Ireland is packed with natural beauty, vibrant culture, and rich history — and summer is the best time to witness those. In this article, we round up 7 amazing things to do when visiting Ireland in summer. 
1. Make the most out of summer outdoors
Locals and tourists alike know that Irish weather can be quite predictable — and it rains most of the time. What's great about summer is you'll get to enjoy months with the longest daylight and driest average weather. And even at its warmest temperatures, Ireland is never extremely hot. 
If you love outdoor adventures, summer is the perfect time to visit. Feel free to schedule a hiking trip, marvelling at the stunning Irish vistas. You can also explore the city or town on a bicycle. Love water adventures? You can sign up for kayaking tours. 
2. Feast your eyes on the Cliffs of Moher
While visiting a top-rated tourist destination during a peak travel season like summer sounds like a nightmare for those who hate the crowds, visiting the Cliffs of Moher wouldn't disappoint. That "wow" feeling from the picturesque views would be enough to make your trip worth it. 
The magnificent cliffs plunging into the sea provides a postcard-worthy sight of the Irish coast. Next to sightseeing, you can also take a stroll down the coastal area and visit the local farmlands for sampling delicious local fares and listening to stories of their history. 
3. Explore the ancient castles and ruins
Travelling to Ireland without visiting the ancient castles is like going to Egypt and skipping the pyramids. Ireland is home to approximately 30,000 castles, and each fortress has a story to tell. 
Some majestic castles have been preserved or restored to their former glory while others are ruins. There are castles adorned with period pieces and are standing on stunning manicured estates with lovely gardens. You can also find castles turned into museums and hotels. 
4. Savour Ireland's culinary scene
Are you a foodie? Experiencing the food in Ireland isn't just about fine dining in the cities' top restaurants or eating nothing but cabbage and potatoes. It's about enjoying fresh seafood on a beach or eating apple pie in a scenic location. Or hopping from one cafe or pub to another and socialising with locals with a tasty beverage in hand. It's also about touring an 18th-century market, not only to find the best of local produce but also to chat with passionate producers.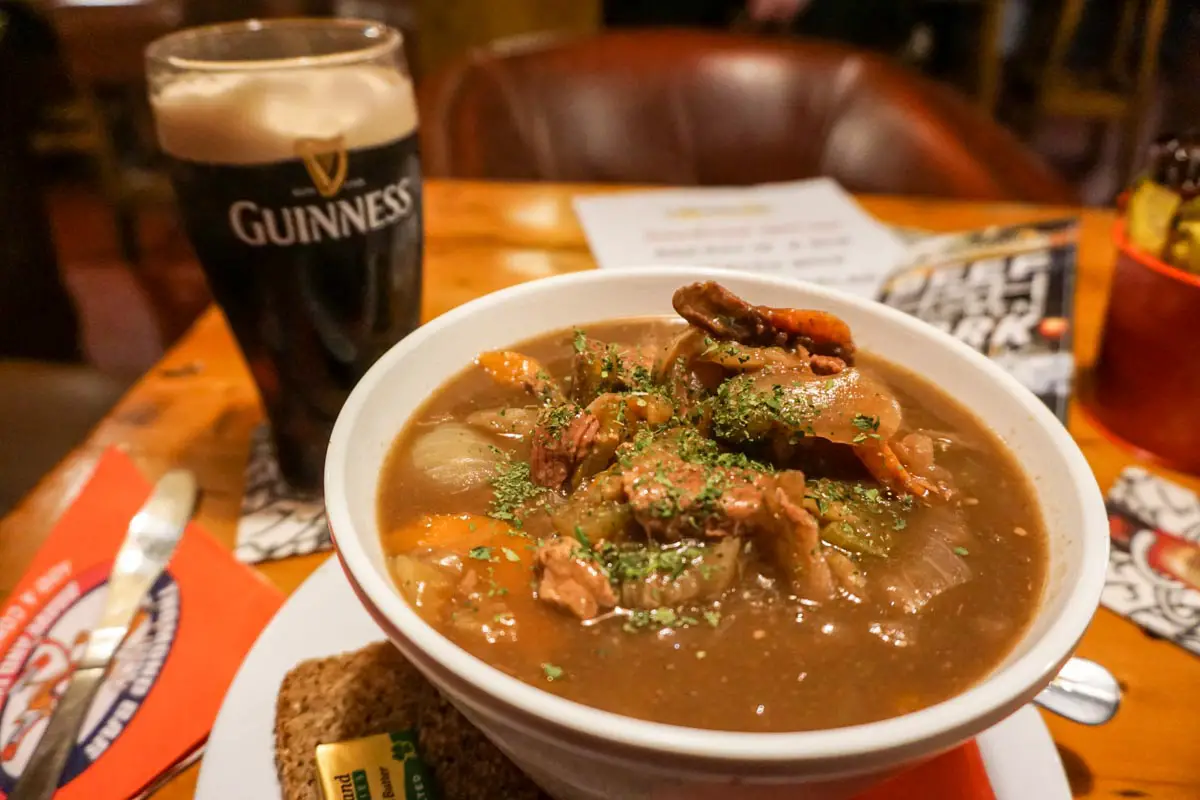 Head to Galway and order up plates of Galway Bay oysters, mussels, and clams while comfortably seated in an outdoor location with surrounding seascapes. Sign up for a Guinness Storehouse tour and sample a pint of that black stuff. Book a hotel in Cork, Ireland's foodie capital, and have a gastronomic adventure, visiting The English Market, Farmgate Cafe, and a wide array of restaurants, pubs, and cafes patronising local produce and ingredients. 
5. Experience Ireland's fun city adventures
While most travellers would head straight to the countryside to admire Ireland's natural beauty and seek tranquility, some tourists prefer to embrace the vibrant energy of city life. 
Cosmopolitan destinations like Dublin, Cork, and Galway are havens for foodies, booze lovers, shoppers, and arts and culture enthusiasts. These cities are teeming with bars, pubs, cafes, breweries and distilleries, music venues, museums, and art galleries that would suit your fancy. 
6. Enjoy the unique summer festivals in Ireland
Some travellers refrain from visiting during summer, a high-tourist season, to avoid crowds. Other travellers, on the other hand, purposely time their travel during busy seasons to embrace a destination's loud, vibrant, and buzzing atmosphere. If you're more of the latter, Ireland wouldn't disappoint as it is packed with a plethora of summer events from major cities to rural regions.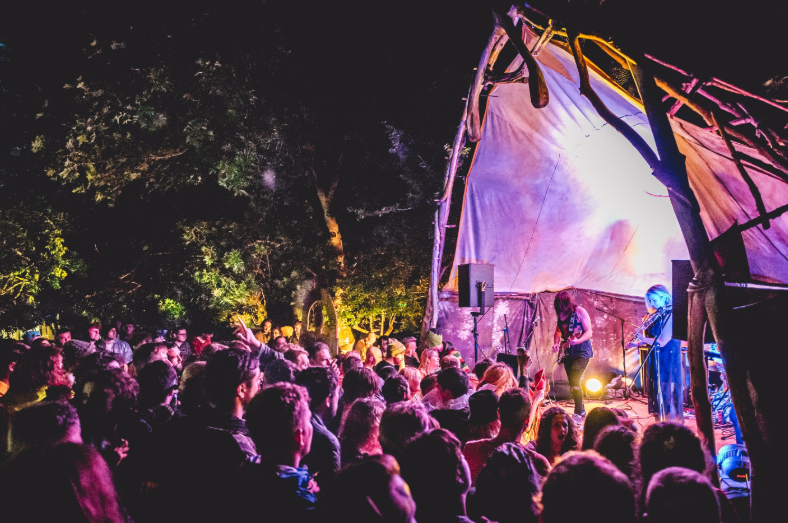 There'll be outdoor concerts, music events, sports events, literature festivals, summer markets, food, folk, and arts festivals from different parts of the Emerald Isle. Staying in Ireland around August? Gaelic Irish summer ends on Lughnasa (August 1), which also marks the beginning of harvest season. 
7. Let's go to the beach
Beach might probably be the first thing that comes to mind when you hear the "summer". 
While Ireland is known for lush green vistas and medieval castles, the Emerald Isle is also home to some pretty impressive beaches to visit for fun activities like swimming, surfing, and kayaking. And while they're beautiful all year round, Ireland's beaches are best enjoyed during summer, as the air is warmer and the sun is more likely to shine. 
From rugged coral bases to fine, white sand beaches, and from calm coasts to big waves ideal for surfing, Ireland has a list of beautiful beaches for all types of beach lovers. You can also explore the coastal towns filled with lovely seafood restaurants and cafes. 
Kerry 
Inch Beach

Banna Strand

Rossbeigh

Coumeenoole

Derrynane
Galway
Dog's Bay

Trà an Doilin Beach

Inishbofin

White Strand Beach
Donegal
Silver Strand Beach

Maghera Beach and Caves

Murder Hole Beach
Other must-see beaches in Ireland: 
Inchydoney Beach, County Cork

Strandhill, County Sligo

Portmarnock Beach, County Dublin

Keem Bay, County Mayo

Fanore Beach, County Clare

Curracloe Strand Beach, County Wexford
Author Bio: Carmina Natividad is a free-spirited writer who loves exploring the great outdoors. She loves traveling, eating, taking food and streetscape photographs, and simply enjoying new experiences and writing about them. To know more about hotels and travel blogs, you may visit Hotel Isaacs Cork.